Derisk is an independent, privately-owned consulting company servicing the global minerals industry. The company is new, but our directors and associates are "old hands" with a wealth of experience in exploration, mining, processing, environmental management, and social/community issues.
Our business strategy is straightforward and effective – We deliver Tier One services without the Tier One price tag because:
We listen to your plans and provide options that meet your needs, then deliver to our agreed scope, schedule and budget.
We ensure that our project team has comprehensive knowledge and the relevant expertise to deliver the appropriate advice and services for your scope of work.
Our business model is based on a digital office-less structure, significantly reducing our business overheads. We pass these cost savings directly to our clients.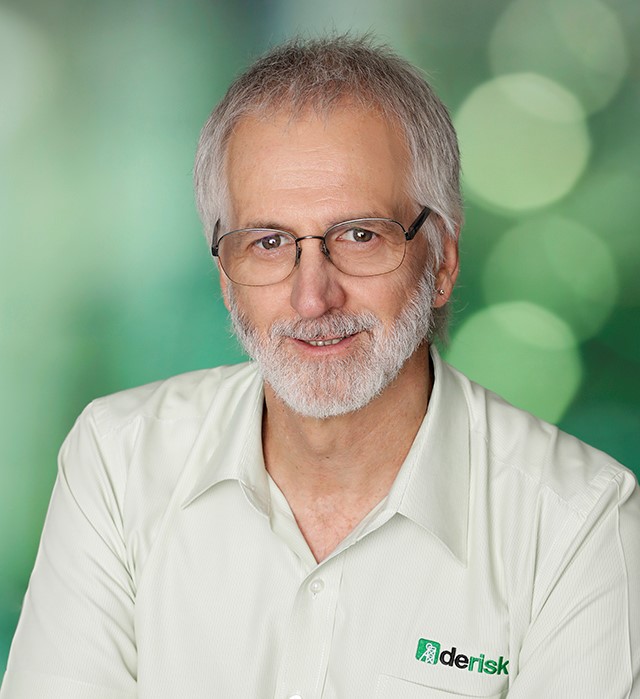 Mark Berry
Director - Principal Geologist
Mark is a geologist with over 40 years' experience working for small, medium and large organisations in the minerals industry.  His experience spans exploration, feasibility and development, mine operations, management, research and development, consulting and professional development.  He has excellent project management and communication skills.
In his role with Derisk, Mark consults at both the strategic big-picture scale and the tactical detailed scale. His specific expertise includes:
Project management
Mining geology operations
Resource and reserve estimation and assessment
Exploration and mining project due diligence
Geological risk assessment and management
Valuation
Specialist public reports
Strategic organisational planning and management reviews
Mentoring and professional development training
Mark is a long-time member of the Australian Institute of Geoscientists (AIG), and has been on the Qld branch committee since 1999 (chair from 2007 to 2014). He has organised and chaired many AIG conferences, seminars and events.  He is also regularly on the organising committee of conferences that are held jointly with other professional and learned institutes.
He has authored/co-authored a range of technical papers and workshops, including geological risk assessment, intellectual property management, geological benchmarking, mineral resource auditing, and public reporting requirements.
Michele Pilkington
Director - Business Manager
Michele is an accomplished business manager with over 35 years' experience in the services, contracting/consulting, and research and development sectors, comprising more than 20 years in the minerals industry.  She has worked for small, medium and large organisations, and operated her own business.
Through her diverse experience, Michele has built up a strong skills base that enables her to develop and implement strategies for effective and efficient business systems and office management.  She has excellent organisational, communication and people skills.
In her role with Derisk, Michele provides the following expertise:
Office management
Business systems and procedures
Quality assurance processes
Risk management systems
Business development planning
Marketing and promotion
Event planning and management